A man named Dave has paid a parking ticket in Pennsylvania – 44 years after he got it.
Police in Minersville, in Schuylkill County, received a handwritten note from Dave confessing that he had an unpaid parking ticket – along with a $5 bill.
The ticket, for parking in a restricted zone, was from 1974 and was for $2.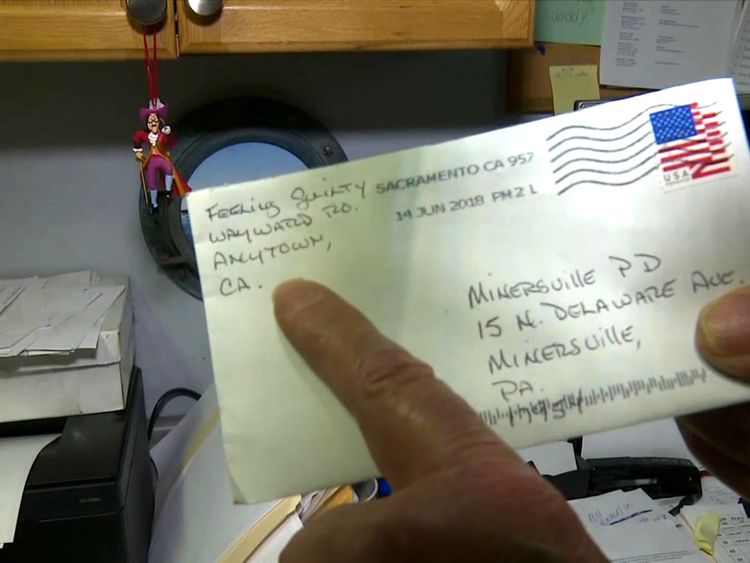 The letter said: "Dear PD, I've been carrying this ticket around for 40+ years. Always intending to pay. Forgive me if I don't give you my info. With respect, Dave."
The return address said: "Feeling guilty, Wayward Road, Anytown, Ca."
Police Chief Michael Combs said he was blown away that someone would keep a ticket this long, let alone pay it, according to CBS Philly.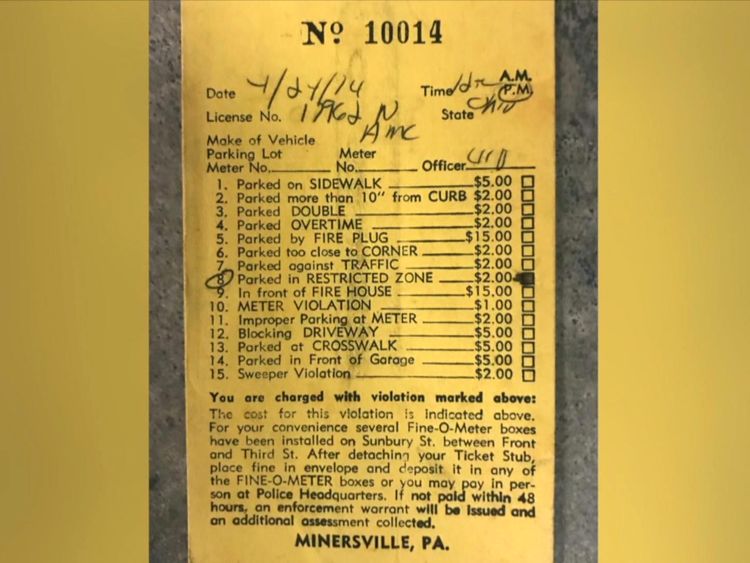 "He paid his fine. So that's 44 years later, so that means I only made $3 in 44 years," he joked.
He said he would like to meet the driver and thank him.